Gary Craig, USA TODAY Sports 10:26 p.m. EDT September 24, 2014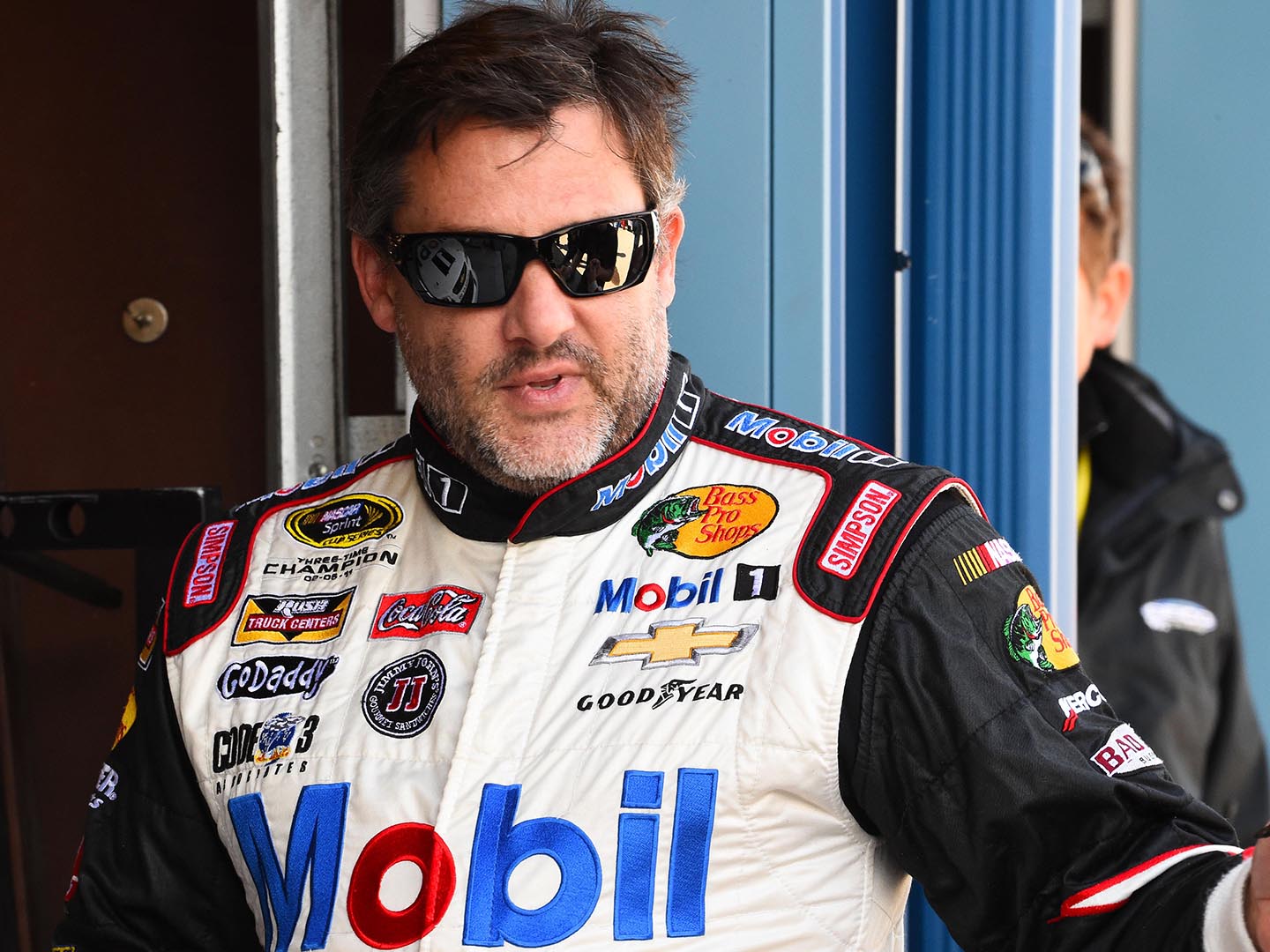 Video Keywords Dover International Speedway International Speedway sprint car race NASCAR season sprint car Delaware Ontario New York
NASCAR driver will not face charges stemming from incident at dirt track on Aug. 9. USA TODAY Sports
Automatically Generated Transcript (may not be 100% accurate)
00:02 A grand jury in Ontario any New York has decided
00:04 there is no basis. Of course any criminal charges relating to
00:08 Tony Stewart's role in the August 9 — Of Kevin ward
00:11 junior during a sprint car race. The grand jury had met
00:15 Tuesday to hear evidence from district attorney Michael cantaloupe and quickly
00:19 determined charges would not be necessary. Stewart being cleared of any
00:23 wrongdoing is a tremendous boost for the NASCAR community — Stewart
00:27 has many supporters among drivers crew members and their families. The
00:31 mean — continue to rates without a dark cloud hanging over
00:34 his Stewart Haas racing team and the sponsors who paid millions
00:38 to appear — His car. Now that Stewart knows he won't
00:41 face charges he'll be interesting to watch his demeanor that track.
00:45 It would be easy for anyone to establish a routine with
00:48 the possibility of a criminal trial looming so now jerking it
00:51 back to doing what he loves. — grief over the incident
00:55 will always stay with them. The three time NASCAR — can
00:58 now place more of his focus back on racing beginning this
01:01 weekend at Dover International Speedway in Delaware. Many questions remain about
01:05 what comes next including one Stewart will get answers about what
01:09 he saw that night and whether the war — we will
01:12 file a civil lawsuit. In addition it's unclear when or if
01:15 Stewart or turned to his favorite past time sprint car racing.
01:20 Stewart has had a high profile sprint car accidents in the
01:22 past two years. In addition awards debt. He suffered a badly
01:26 broken leg in August 2013. And miss the remainder of the
01:30 NASCAR season.

On Wednesday morning, a prominent accident reconstruction expert from a Chicago suburb laid out for an Ontario County (N.Y.) grand jury what he determined had preceded the death of Kevin Ward Jr.
The consultant, Gary Wayne Cooper, had dissected videos of the fatal accident, greatly slowing them down to try to recreate the fateful and fatal steps Ward had taken, and the on-track reactions of NASCAR driver Tony Stewart.
Not long after the presentation, the grand jury decided not to criminally charge Stewart.
"We … had testify one of the forensics experts who had of course taken all of the videos, broken them down into separate frames of seconds, and thoroughly broke everything down to the point where you more clearly could see precisely what happened — the distance and time factors, the physics of the accident," said Rochester attorney John Speranza, who, along with the Indianapolis law firm of Voyles Zahn and Paul, represented Stewart.
The Indianapolis firm contacted Speranza, a longtime area defense lawyer, shortly after the Aug. 9 accident at the Canandaigua Motorsports Park. Speranza agreed to serve as local counsel for Stewart.
Both the State Police and the defense expert reconstructed the accident, Speranza said.
The defense reconstruction determined that there was only 1.3 seconds between the time one car passed Ward, who was walking on the track, and when Stewart's car struck Ward.
"Essentially (Ward) was caught up in that large rear wheel" of Stewart's car, Speranza said.
Also, Speranza said, Cooper decided that Stewart's car had not struck Ward's earlier, as many had surmised. Speranza said he did not know whether the State Police reconstruction also reached that conclusion, but clearly the grand jury — having heard both versions — determined that Stewart did not respond unreasonably while driving.
"We did a complete independent investigation with a private investigator," Speranza said. "We interviewed probably 10 to 20 witnesses, many of them of course the same witnesses that the police had interviewed."
The grand jury was also likely swayed by the evidence that Ward had used marijuana and was driving in what District Attorney Michael Tantillo said was an "impaired" state, Speranza said.
On Wednesday afternoon, about an hour after Tantillo announced the grand jury decision, Speranza spoke with Stewart by telephone. Stewart was pleased with the grand jury decision, but cannot shake the fact that a 20-year-old died at the racetrack, Speranza said.
"He's still extremely upset about this," Speranza said.
Gary Craig writes for the Democrat and Chronicle in Rochester, N.Y., a Gannett affiliate.
PHOTOS: TONY STEWART THROUGH THE YEARS

Sports – Google News