The ex-girlfriend of paralympian sprinter Oscar Pistorius, who was convicted today in the shooting death his current girlfriend Reeva Steenkamp, says she believes she could have been Pistorius' victim instead.
"I definitely thought it could've been me," Samantha Taylor told ABC News' Matt Gutman in an interview for "20/20" before the verdict was delivered.
Watch the full interview on ABC News' "20/20" TONIGHT at 10 p.m. ET
After a seven-month murder trial, South African Judge Thokozile Masipa found Pistorius guilty today of culpable homicide, similar to manslaughter. He was also found guilty of discharging a gun in a public area, but acquitted of other charges, including murder. His bail was later extended ahead of sentencing on Oct. 13.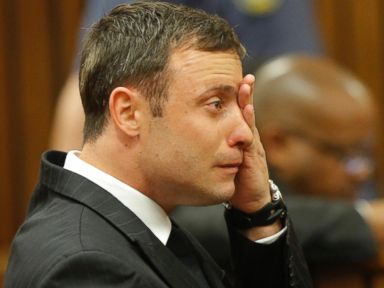 Kim Ludbrook/AP Photo
PHOTO: Oscar Pistorius cries in the dock in Pretoria, South Africa, Sept. 11, 2014 as Judge Thokozile Masipa reads notes as she delivers her verdict in Pistorius' murder trial.
After the verdict was announced, Taylor told ABC News in a statement, "No one besides Oscar knows what happened on the morning of Reeva's death, but having said that we all need to move forward with our lives."
Oscar Pistorius Guilty of Culpable Homicide, Judge Rules
Oscar Pistorius Trial: What Happens After the Verdict Is Read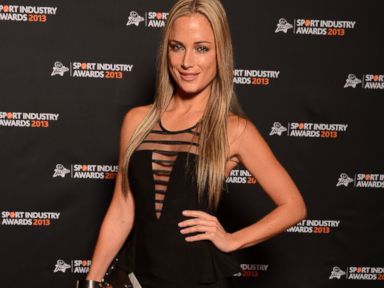 Duif du Toit/Gallo Images/Getty Images
PHOTO: Reeva Steenkamp attends the Virgin Active Sport Industry Awards 2013 held at Emperors Palace in Johannesburg, South Africa, Feb. 7, 2013.
Steenkamp was shot and killed on Valentine's Day 2013. Prosecutors alleged Pistorius intentionally shot his model girlfriend. The double-amputee sprinter maintained he thought there was an intruder in his home and fired his gun in self-defense, accidentally shooting and killing Steenkamp through the door while she was in the bathroom.
When news of Steenkamp's death broke, Taylor, 20, of Johannesburg, said she received many "rest in peace" messages, "because people thought it was me … It was a real shock."
Taylor said she dated Pistorius before he began dating Steenkamp. At his murder trial, Taylor served as a valuable witness for the prosecution. She said parts of Pistorius' story about what happened the night Steenkamp died did not ring true.
"There were things that didn't match up to my experience staying at his house," she said.
For example, while Pistorius claimed during his testimony the bedroom was pitch black so he didn't see Steenkamp go to the bathroom, Taylor said Pistorius did not typically keep his room that dark.
"He usually slept with the curtains fairly open. He always had some light coming in," said Taylor.
And although Pistorius did startle easily, Taylor said he would always ask her about any sudden noises and found it odd that he said he didn't make physical contact with Steenkamp the night she was killed.
Taylor said she was just 17 years old when she first met the then 24-year-old Pistorius at a rugby match in 2010.
"When I met him, I actually didn't know who he was," Taylor said. "He was very charming. He is a really good guy, you know. He was very respectful, very kind."
But over time, Taylor said Pistorius would get angry at her for little things, such as not taking her plate to the kitchen, and that he could be jealous and possessive.
"He used to often look through my phone, ask me who my friends were. I think he had that control over who's in my life and who's not," she said. "I was his."
Life with Pistorious was living on the edge, she said. Taylor recalled when he would drive his car 200 miles per hour on the highway.
And, she said, Pistorius also always carried around a gun.
"He definitely had a passion for guns," she said. "It was natural that the gun was… there. It was a part of him."
Taylor claimed one time she was in the back seat of a car with Pistorius and a friend when Pistorius fired his gun out of the sunroof.
"It was really loud. I got such a fright," she said.
A Pistorius spokesperson declined to comment for this story.

World – Google News