Published September 06, 2014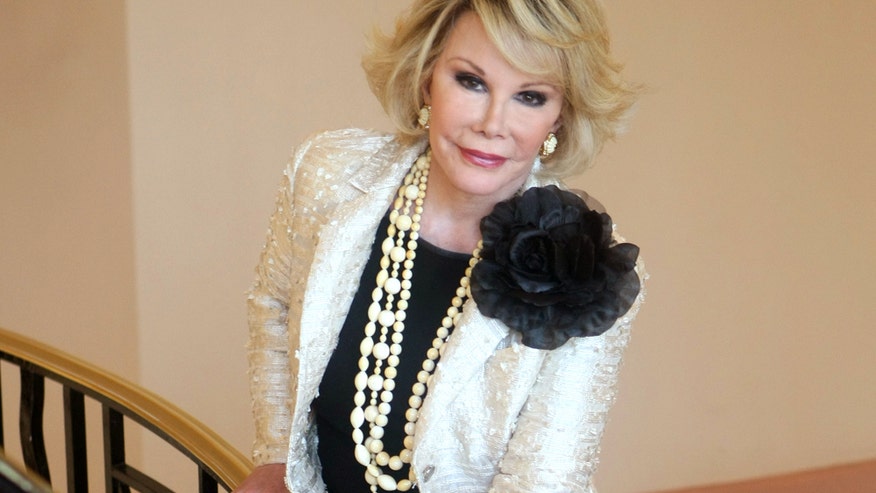 An eerily prescient video clip has emerged of Joan Rivers discussing her concerns about anesthesia and her heart condition reports People.

In 1985, the comedienne appeared on where Joan Lunden asked about her heart arrhythmia, a condition in which the heart unexpectedly beats out of sync.
"All of a sudden you'll be on stage and hear 'tha-thud!…It scares the hell out of me," Rivers confessed.
She then went onto to explain her further worries.
"When you go under, say for plastic surgery or something like that, that's when your heart can go out of kilter. So I'm always very careful," she revealed.
In a nearly thirty year old video clip Joan Rivers discussed her heart ailment and in an eerily prescient comment said that she had to be especially careful when undergoing procedures.
Rivers died after she suffered complications from a medical procedure and was placed on life support. She was 81.
Yorkville Endoscopy, the clinic she was at during her procedure on Aug. 28 when she stopped breathing and went into cardiac arrest, is being investigated by the Department of Health. The NYC Medical Examiner's Office is also investigating Rivers' death.
The funeral will take place on Sunday at New York City's Temple Emanu-El.

Entertainment – Google News