The clock is ticking and we are getting closer to the day when Apple Inc. (NASDAQ:AAPL) will unveil its latest game changer smartphone called iPhone 6 – or at least that is what the rumors and reliable sources say. All eyes are on Apple that is all set to deliver products that will sweep the market. But this is not all that Apple users want; they are looking forward to something else as well – iWatch. This would be Time Cook's launch.
Tim Cook, CEO of Apple Inc hasn't launched a new product category since he took over as the CEO of the company following the demise of Steve Jobs, his predecessor and for that he has been put under the microscope. A few critics went as far as saying that though a brilliant professional, Cook lacks the vision and enthusiasm that seeped through every pore of Steve Jobs. Even though Apple crossed the $ 100 mark in the stock market, but the company has been surrounded by a certain degree of negative feedback.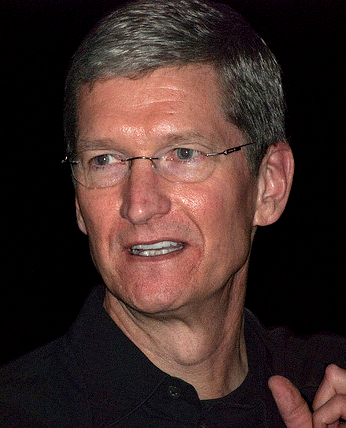 The latest iPhone will be in direct competition with its arch-rival Samsung in the domain of large screens – a feature in which Samsung has outclassed all its competitors including Apple. The Phablet is the hottest product in the market. However, things are likely to change this Tuesday with iPhone 6's unveiling. It is believed that two versions of the smartphone will be revealed to the public – one with a 4.7 inch screen and other measuring 5.5 inches. The smartphone market has evolved quite a lot since the last iPhone. Apple has a lot of catching up to do with iPhone 6 as it isn't just competing with Samsung but other companies like Nokia and HTC as well.
Now coming to Apple Inc.'s first wearable gadget and Tim Cook's pride and joy the iWatch, also rumored to be released in two sizes. The hardcore sapphire glass and the curved build make the watch one of the most anticipated wearable gadgets in the market. Wearable gadgets haven't been able to connect with the public till now but now that Apple has ventured into the category, consumers are bound to pay attention to the product. However according to rumors, another possibility is that iWatch may not make its debut before 2015.
Tim Cook said last year that in the years to come Apple will step into unchartered territories and come out with gadgets that will be 'amazing'. Tech bloggers believe now is the time for Apple to give their raging bull a tap on the back because the recent iCloud scandal has done its damage to the company's stock as it dipped last Wednesday and continued to trade below $ 100 mark on Friday.
Tim Cook is not the only one excited about the new launches; the chief designer Jony Ive has also created some thrill about the iWatch saying that it will put Switzerland in trouble – we all know what Switzerland is known for – and no we are not talking about chocolates.
Apple Inc. (NASDAQ:AAPL) won't stop…no matter how its products are received in the market – hit or miss –  the company is determined to come up with products, designs and features that create a new dimension in the market. Apple's commitment is evident by their latest hiring of Marc Newson, the industrial designer, who is known for his love for "sensual curves" and "colors". This does give us a little idea about what to expect from Apple in the future.

Technology – Google News